Welcome to Fabrictime Solutions. We are a textile wholesaler in Vancouver, BC.
If you work with woven fabrics then you'll be glad to know about Fabrictime solutions. We are located in the heart of Vancouver's industrial region of East Vancouver and caters to the apparel, interior design, costume design/movie industries, but also offers fabric solutions to all aspects of the textile trade including painters and artists who love our selection of artist's canvas between 4ft-12ft in width, primed or unprimed.
We have 100% natural textiles in cotton, linen, and silk. Poly-cotton blends in a variety of materials, as well as many synthetic textiles including a wide selection of nylon, vinyl, lycra, and 100% polyester.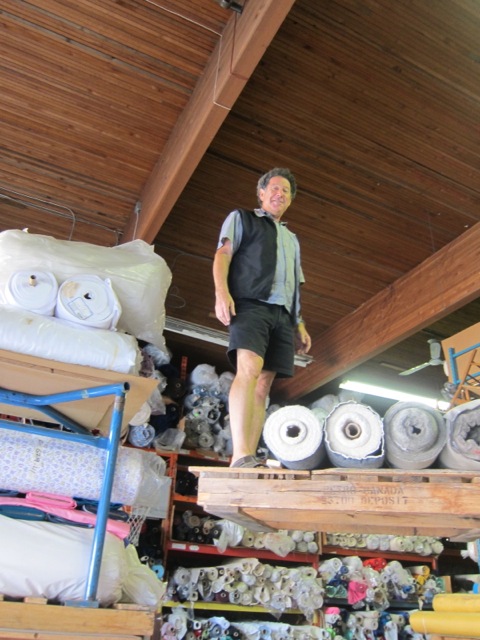 Owner Neil Baker is continually amazed by new customers who have been buying fabric wholesale for years not knowing about Fabrictime Solutions. Neil's expertise in the field, convenient location and discount prices just can't be beat.
Fabrictime Solutions has a low minimum order of $100 or 20 meters of fabric (per product).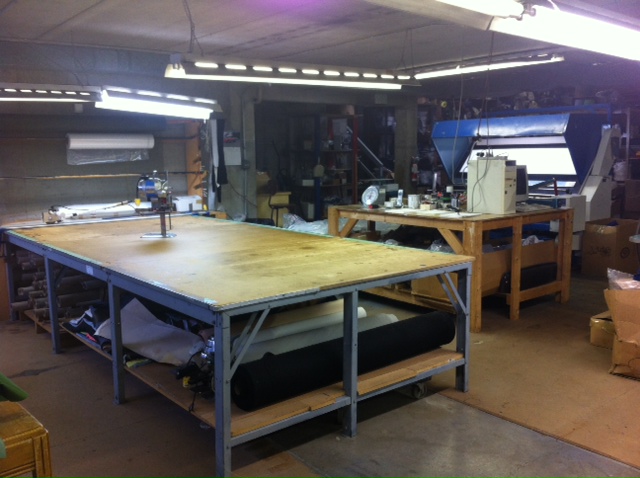 Fabrictime Solutions now offers the hourly rental of our new sewing room. This south facing office space features plenty of natural light and is located here at our warehouse on Pender Street.
Our resources include: a 4x thread serger, a single lock stitch machine, a large table, rotary cutters, and straight knife cutting machines. As well we have a long cutting table for large projects such as pattern cutting.
Please feel free to browse this site or come down to the warehouse located just east of Clark Street and one block south of East Hastings Street in Vancouver's East End.
Prices of our products are subject to change depending on availability. Visa, MasterCard and Debit/Interac are all accepted as payment.
Fabrictime Solutions is open from 9am to 4:30pm Monday to Friday.
Page last update: January 2014